Web app in less than 5 months 
NegotiateNow's Rapid

No-Code Marketplace Transformation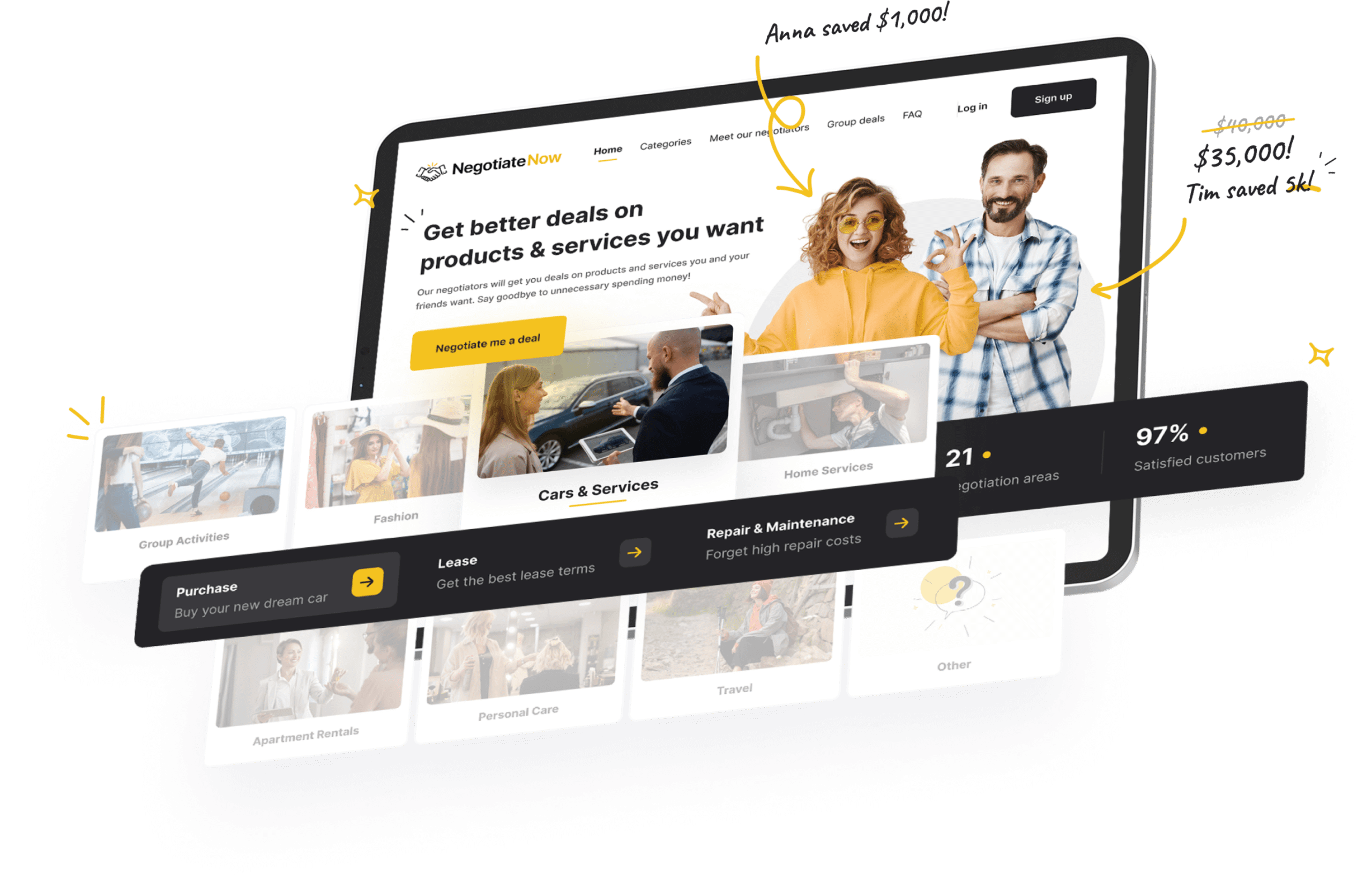 Project status

🚀 Released in 5 months

Scope of work

Consulting

Product Discovery

Scoping

Product Design

UX Design

UI Design

No-code Development
Speedy Success: NegotiateNow's

No-Code

Journey to a Rapid MVP
NegotiateNow, a platform connecting consumers with professional negotiators for better deals, sought a swift development process to bring their idea to life. With our team's guidance, we conducted a comprehensive 6-week Product Discovery phase, fine-tuning the concept and creating a prioritized roadmap. Utilizing no-code technologies and the Bubble platform, we delivered a fully-functional web application in just five months - half the industry standard time. This rapid, no-code approach highlights our commitment to efficient, cutting-edge solutions.
Success in numbers

About the client
NegotiateNow is a US-based platform designed to help people secure better deals on products and services by connecting them with professional negotiators. The platform also enables group deals for bulk purchasing, offering superior prices and fostering a sense of community among users with shared commercial interests.
Challenge
Rapid MVP Delivery and No-Code Development
The primary challenge for the NegotiateNow project was to create a clear, simple, and rapid flow for a complex idea. The focus was on delivering the product as quickly as possible using no-code technology, without compromising on quality and user experience.
Product Discovery
Fine-Tuning the Idea
We started with a 6-week Product Discovery process, which involved several workshop and hours of discussion to challenge and refine the idea. The result was a full roadmap with release prioritization, tailored specifically to the client's needs and goals. Our personalized approach ensured that the client's vision was fully understood and incorporated into the development process.
Design
Enhancing User Experience
Our UX and UI design team collaborated closely with the client to create a product that not only met user needs but was also easy to use and designed to deliver business results. The focus was on the customer journey and how it connected users to the service and the platform.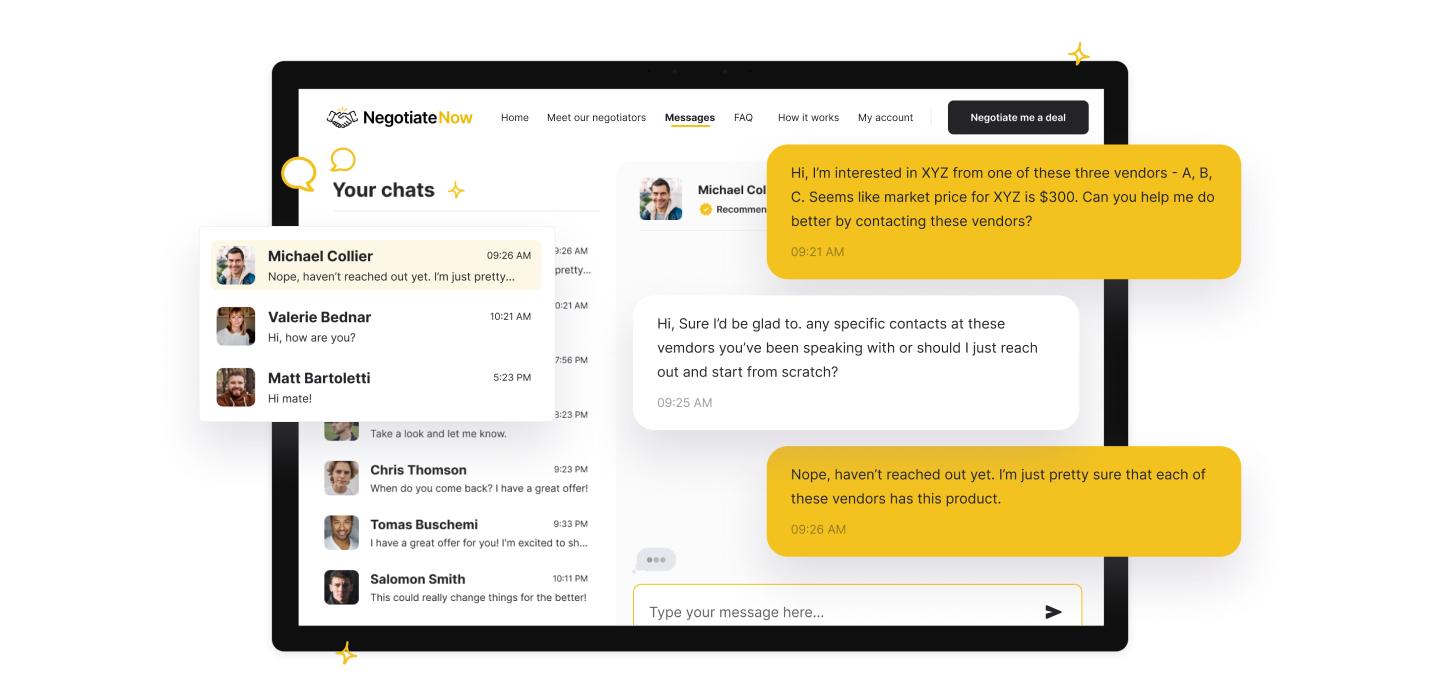 MVP Delivery
Embracing No-Code Technology
To achieve a rapid MVP delivery, we decided to use no-code technologies and selected the Bubble platform due to its scalability, accessible plugin options, and overall functionality. The development team consisted of a developer, quality engineer, and project manager, all working in harmony to deliver a fully-developed, no-code web application in just five months.
Results
Rapid Delivery and Strong Business Relationships
The five-month journey from idea to product resulted in an in-depth analysis, precise definition, and swift delivery of the NegotiateNow platform. By working closely with the client and fostering a strong business relationship, we were able to provide a full roadmap, Hi-Fi design, and a fully-developed no-code web application. The speed and efficiency of this process highlight our commitment to providing innovative and cutting-edge solutions for our clients.