React native third-party integration
Native 360 Camera integration -

we proved that it's possible!
AiforSite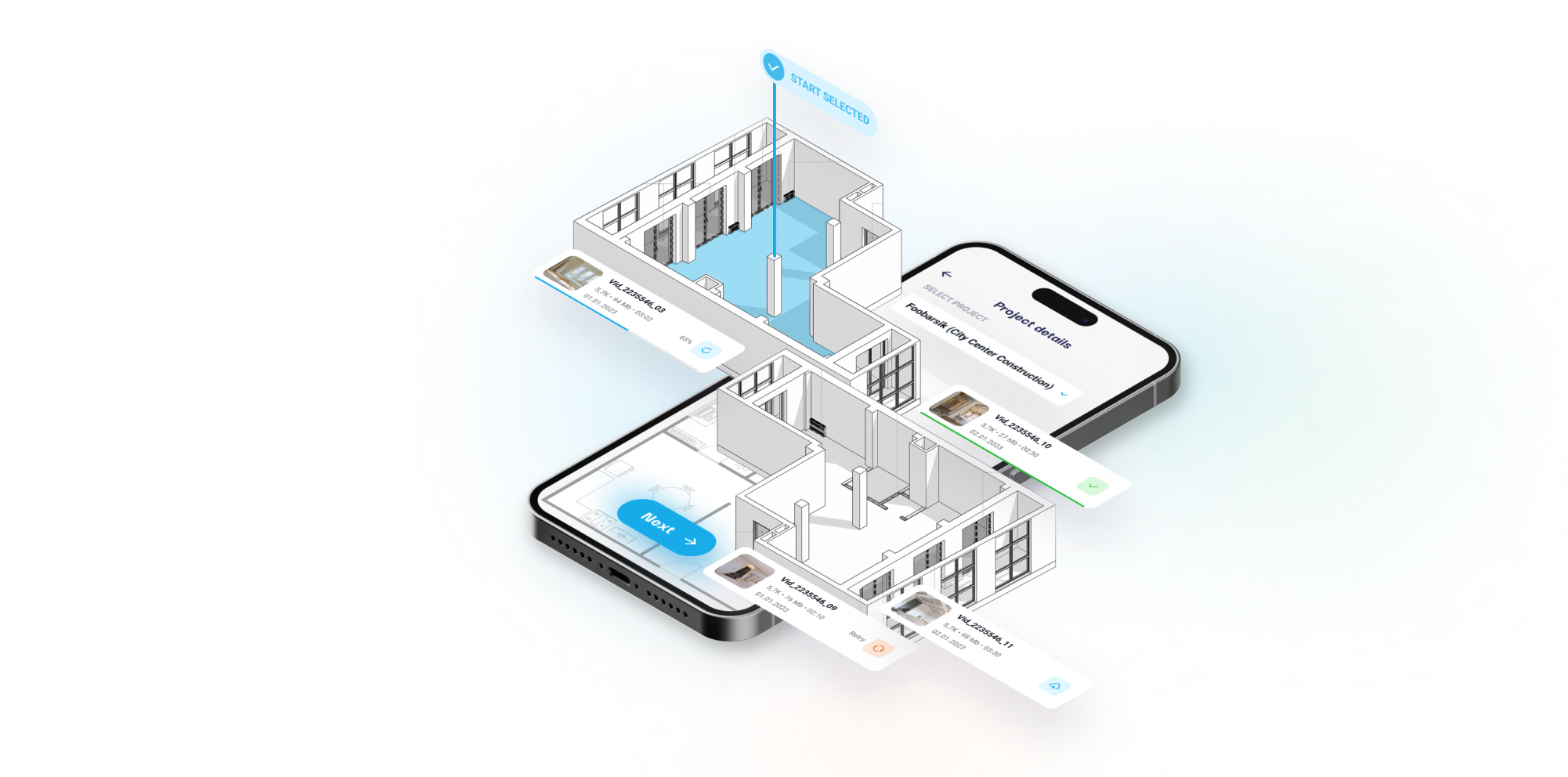 Project status

✅ Completed

Scope of work

React Native Development

MVP Development

Third Party Integration

React Native Transfer
React Native Third Party Integration - Tackling Big

Challenges

With Ease!
A React Native mobile app for Managers on Construction Sites
With a wealth of experience in React Native, Startup House partnered with Aiforsite for a remarkable project. Together, we addressed an

immense challenge – creating a seamless third-party integration with a focus on camera interaction and data transfer. Discover how we achieved this, highlighting our exceptional collaboration, technical expertise, and a shared dedication to innovation.
Introducing Aiforsite
Established in 2016, Aiforsite is a Finland-based company that is revolutionizing the construction industry's productivity. They provide an AI-driven solution for enhancing operational efficiency, utilizing remote monitoring, video, and precise positioning data technology.

The Challenge

Aiforsite aimed to use mobile technology to boost productivity and establish a new revenue channel. Their goal was to automate the process of capturing and transferring 360-degree videos from construction sites. The critical challenge was the seamless integration of the app with a third-party 360 camera's API, ensuring smooth operation across various Android versions without GPS functionality. This task required in-depth camera integration, native camera SDK usage, and creating a connectivity module between the app and the device.
The Process

To achieve Aiforsite's goals, Startup House provided two experienced React Native developers to work under the client's management. The development teams from both Aiforsite and Startup House collaborated effectively, ensuring smooth project management. The development process started in January 2022, leading to the successful publication of the first Android app version in August. An iOS React Native app is expected to follow soon.
The Scope - Works Timeline

Through technical collaboration, the primary objectives were achieved: building a new React Native app from scratch and preparing the web API to serve the mobile application. The Aiforsite 360 App was designed to work with third-party 360 cameras on a broad range of Android and iOS versions, particularly in large-scale construction sites with limited GSM or GPS coverage.
The Solution
Overcoming Challenges & Key Features
The Aiforsite app, created using React Native, is dedicated to field engineers and their supervisors. Employees regularly survey construction sites, capturing 360-degree videos along a pre-planned path. After recording the footage, it's downloaded to a mobile device, assigned to a project, and transferred with data to the central Aiforsite management platform for analysis. This automated flow significantly enhances efficiency over manual processes.
Technology:

The Results
Startup House successfully developed an Android App in React Native, which has been tested on nine types of devices. The Android app is currently undergoing thorough testing among Aiforsite clients as we eagerly anticipate the subsequent development of the iOS app. This product signifies Aiforsite's first entry into subscription-based services.

With Startup House, expect a partner that expertly integrates with your team, delivering technically advanced solutions and turning big challenges into achievements. Let's create the future together!