Healthcare Software Development: Power Up Your Practice
David Adamick
May 26, 2023・6 min read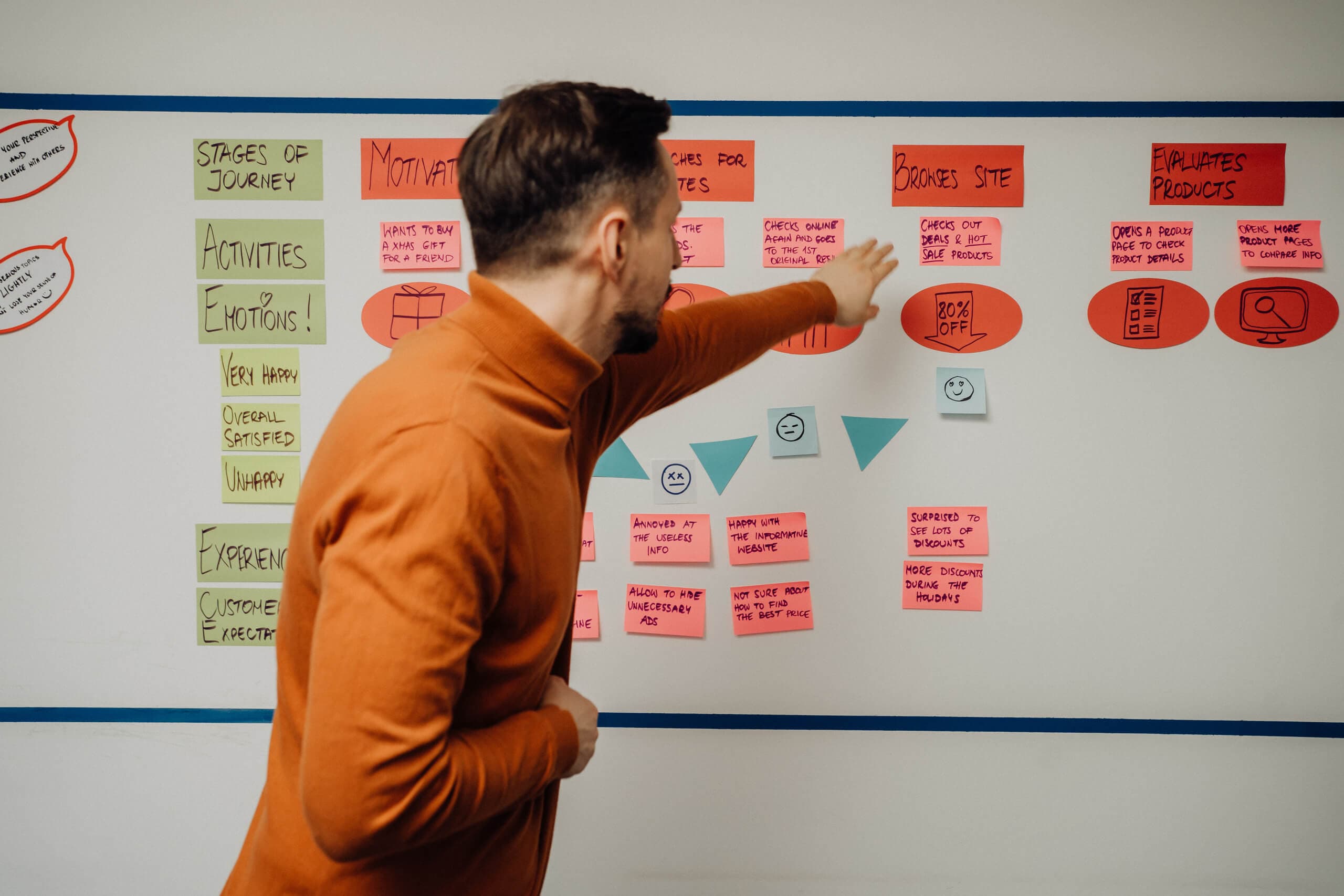 Table of Content
Custom Healthcare Software Development

Custom Healthcare Software Development Explored

Principal Types of Healthcare Software Development

Medical Practice Management Software

Electronic Health Record Software

E-Prescribing Software

Emergency Care

Hospital/Clinic Management Software

Healthcare CRM Systems

What Do Healthcare Software Development Companies Do?

3 types of medical software development services

What Is a Custom Healthcare Software Development?

Nearshore Healthcare Software Development

Specifics of Healthcare Software Application Development

Advantages of Healthcare Apps

Healthcare Software Development Life Cycle

Trends in healthcare digitization

Startup House for Healthcare Software Development
Through the development of customized healthcare software applications, organizations can provide employees and patients with fully modernized care, and benefit from more streamlined, internal cost-efficiency.
With the remarkable size and rate at which company investment in such applications has grown, so has the need for a more specific, product development expertise in the healthcare industry corresponded.
Such is the need for enhanced healthcare software solutions, in fact, that venture capital investment in medical software increased 66% between 2019 and 2020, with total corporate funding for digital health services totaling USD $21.6 billion.
In this blog, we'll address this ascending trend in healthcare digitization and look in greater detail at its many forms, advantages, and development life cycle.
We'll also explain how, whether you're a bootstrapping startup or a large organization looking to develop and/or customize your own medical app, Startup House can help you do this.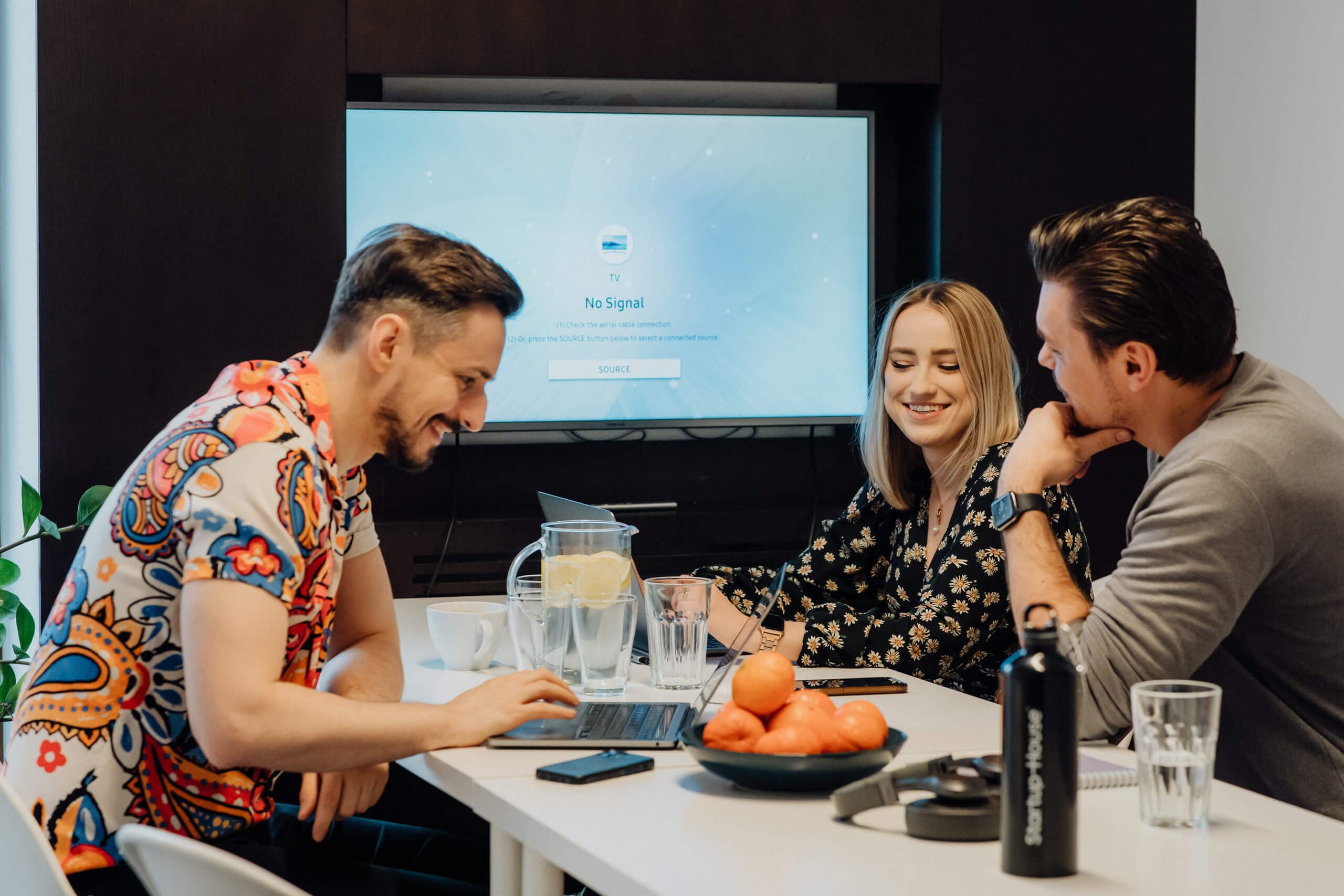 Custom Healthcare Software Development
Custom healthcare software development is the creation of end-user-focused medical software solutions for cutting-edge care delivery, sourcing medical services, and enhancing the performance of professionals in the healthcare industry.
Healthcare software development provides specially designed and developed applications that meet an organization's specific requirements whilst helping that organization fulfill specified workflows.
Custom Healthcare Software Development Explored
Given that medical software development is by its very nature intensely patient-oriented, the range of technological options open to it continues to expand. These encompass everything from AR and VR technologies for enhanced patient-interactive experiences to IoT capabilities for real-time data monitoring.
Elsewhere, AI-driven custom software can power solutions to aid in drug discovery, diagnostic gear, and automated health-check scheduling. Manual, paper-based processes can be automated, and smart network architecture developed to enhance the quality of public/private information exchange interfaces. Here, real-time medical data that is shared may be populated using a customized software solution.
Through the use of connected or wearable devices, medical software development integrating IoT can improve real-time data monitoring. End-to-end IoT connectivity can be particularly crucial in cases of emergency.
Such solutions, in turn, deliver speedy medical assistance, doctors, and access to relevant medical documents, and may be developed to have extra capacities including data assortment, data analysis, tracking, push notifications, and alerts.
Healthcare organizations can also benefit from cloud computing-based healthcare software development. Cloud-based solutions typically focus on cost optimization and reduction, digitizing confidential medical data, and achieving greater agility and more efficient workflow.
Last but not least, healthcare providers will heighten their internal efficiency through revenue cycle management solutions (RCM) whereby factors ranging from patient insurance eligibility to billing to claims processing to point-of-care payment processing can be monitored and managed.
Principal Types of Healthcare Software Development
With healthcare software development, there are six types in which healthcare providers can invest when adopting medical software development services.
These are:
Medical Practice Management Software
For optimizing and maintaining critical workflows, and assistance in medical record-keeping, appointment scheduling, medical billing, finance management, and general accounting.
Electronic Health Record Software
Developed specifically for the maintenance and management of digitized patient records which may cover everything from general medical history to allergy information to laboratory results to demographic statistics.
An 'ERH' can also be integrated into an ERP system (enterprise resource planning) for wider functionality within medical practices.
E-Prescribing Software
This enables healthcare providers to send prescriptions directly to pharmacies thus providing greater convenience for the patient whilst founding closer relationships within the healthcare industry.
Emergency Care
Medical software that facilitates easier access to emergency services without recourse to a clinic or surgery.
Hospital/Clinic Management Software
Software solutions to optimize hospital management by way of billing, insurance assignment, patient data, and miscellaneous administration.
Healthcare CRM Systems
Specifically for patient relationship management focusing on performance reporting, quality of care, and contact frequency.
What Do Healthcare Software Development Companies Do?
Healthcare software development companies provide hospitals, medical schools, and non-governmental institutions with a vast array of medical software options by which to optimize services, performance, and financial efficiency.
And it is this cost-oriented efficiency that remains a prominent factor in healthcare organizations' decisions to adopt an IT partner for the purposes of developing and implementing healthcare software.
Through the adoption of healthcare software development services, a healthcare organization can gather and supply data for controlling its financial KPIs, emergency analytics, and patients' behavior.
Such newly established capacities do much to justify the investment in medical software development.
3 types of medical software development services
Healthcare software - for management of patient data and the improvement of care quality.
Healthcare apps - mobile app development for apps that will monitor and communicate a user's current state of health.
Customized solutions - activity-oriented software specifically tailored for a user's health requirements and maintenance.
Although a healthcare software development company will more likely be engaged in the creation of such customized solutions as mentioned above, its ultimate objective will be the integration of an all-around medical software ecosystem within a given organization.
This means a comprehensive range of services for medical institutions and organizations by way of IT consulting, IT outsourcing, mobile/web development, and cloud technologies.
What Is a Custom Healthcare Software Development?
This is the medical software development process that creates digital applications for meeting the specific requirements of healthcare companies and medical organizations.
In clinical circles, such applications may cover everything from patient monitoring to telehealth to laboratory management, whereas their more administrative purposes will include billing, inventory management, or hospital administration.
As such, digital workflows replace more traditional, physical pen and paper-based activities typical to the healthcare industry.
Common solutions clients seek are:
optimizing the processes involved when working with medical records,
enhancing communication channels between health providers and patients,
providing more accurate diagnoses,
cutting internal costs,
facilitating an easier formation and interchange of healthcare plans and strategies.
Nearshore Healthcare Software Development
Working with a cost-effective nearshore model is an ideal way for healthcare organizations investing in medical software development to access the best resources whilst optimizing costs. With differing economic conditions among countries, the healthcare industry is afforded a broader range of pricing models from which to choose.
When doing so, one's main considerations for a software development company should be:
the security of intellectual property,
software application security,
value-for-money,
the acclimatization of cultural differences.
Specifics of Healthcare Software Application Development
As with all modern-day software development, mobile/smartphone application optimization is paramount, with the medical software development process being no exception. Mobile format optimization greatly enhances the quality and convenience of healthcare services provided and gives an app added robustness to ensure deeper user engagement.
Optimized features will typically include GPS navigation, push notifications, and file sharing.
Furthermore, medical software applications will fall under one of four categories:
For medical professionals - prescription automation, personnel communication, and visit scheduling.
For patients - online appointment scheduling, access to laboratory results and push notifications.
For clinics - data flow, financial and equipment management, quality of service management.
For self-administered healthcare - nutrition/fitness regime management and monitoring main body parameters and treatment processes.
Advantages of Healthcare Apps
The first and greatest advantage of digital healthcare applications is simply the ease of accessibility to the services they provide. Whether by smartphone or website, such immediacy gives healthcare professionals and patients alike instant access to digital resources to facilitate:
appointment scheduling
patient engagement/communication
heightened security of essential patient data
simplified online billing/payments
virtual consultations
IoT-based remote healthcare monitoring
quick entry into patient portals
Healthcare Software Development Life Cycle
To ensure a medical software application is fully functional and meets the specific needs as laid out by a healthcare organization, common steps in the development process will be taken:
Definition of requirements - when all information about the organization is gathered so that these requirements are established and fully articulated.
Prototype development - MVP (minimum viable product) creation to propose and structure the initial solution.
App design and programming - development team's building upon and refining the prototype.
Software testing - to determine the ease and efficiency of the application's UI and UX.
Product delivery - final application adjustments and integration.
For customized healthcare software development, a more extensive approach is adopted to ensure an optimized experience for end-user patients:
Target audience - the identification of specific tastes, preferences, and behaviors of end-users.
Software architecture - determine which IT solution will best accommodate the end-user specifics as identified.
Robust, detailed UX/UI design - the detailed refinement of user experience and interface for optimized usability and intuitiveness.
Data protection - encryption is applied for the security of data.
Integration - the customized software solution is integrated into the organization's IT infrastructure.
Trends in healthcare digitization
As medical software development is a soaring trend in its own right (and patients' adoption of it), so too does it host its own internal trends.
Probably the biggest trend at present is the integration of AI. Here is where there is an increasing shift in the way patients and healthcare services interact with one another. This includes AI-driven chatbots for patient consultation and treatment scheduling as well as AI-guided diagnostic healthcare.
Prevention and well-being are other points on which healthcare software development is increasingly focused. As people continue to inform themselves about the impact their lifestyles have on their physical and mental health, so do the opportunities for medical software applications continue to open.
Up to 75% of those who monitor their health - especially through their use of wearable devices - claim that the awareness they gain through healthcare application engagement influences their behavior accordingly.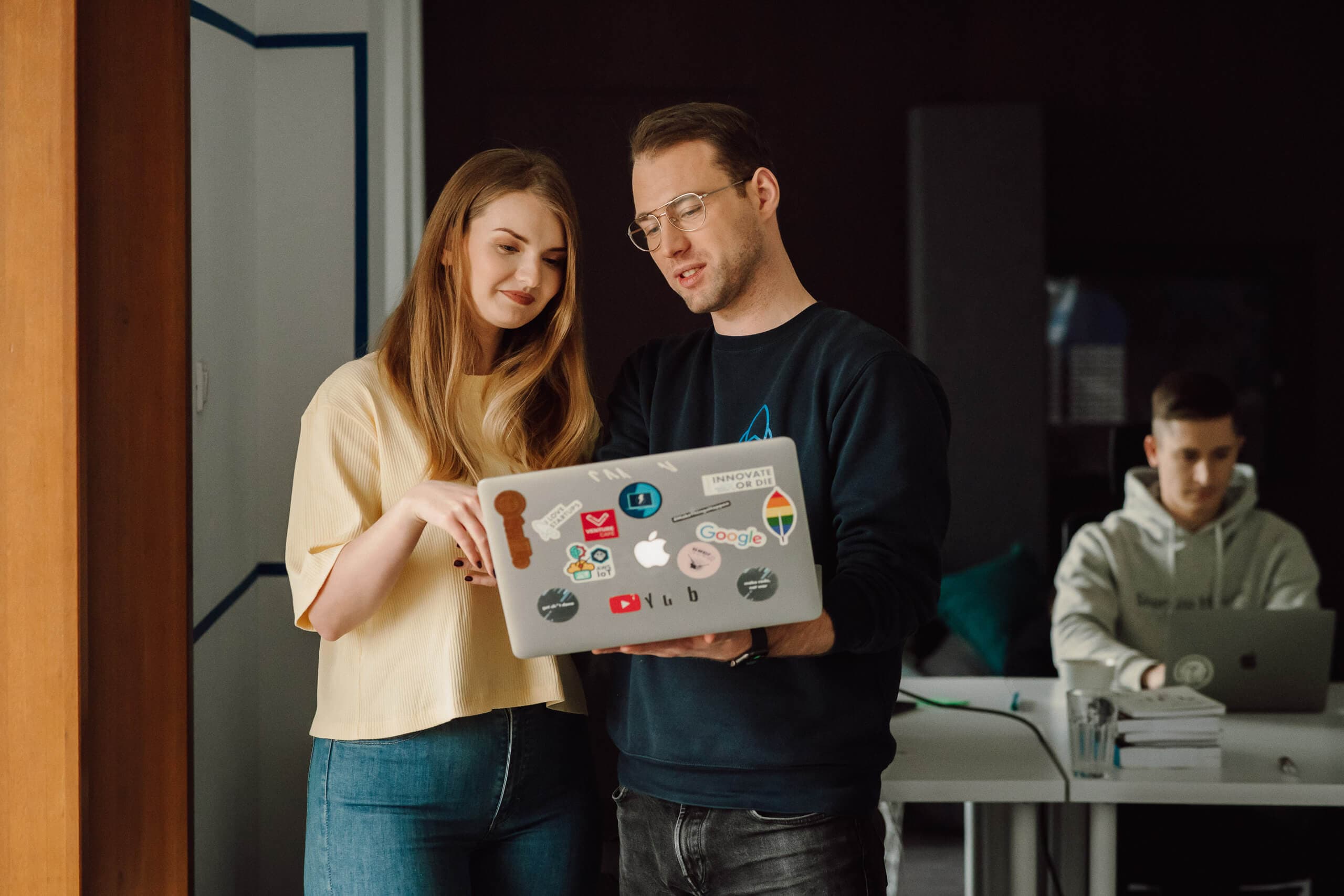 Startup House for Healthcare Software Development
At Startup House, we offer the utmost in healthcare software development services while ensuring the highest standards of data security in the digital products we create. This means building well-designed, easy-to-use healthcare apps that are fully HIPAA-compliant. Our highly experienced DevOps team fully supports, monitors, upgrades, and maintains the architecture and deployment processes for these products and ensures this compliance for ePHI (electronically Protected Health Information).
For any healthcare product idea requiring product discovery, design, or development; web development, mobile development, user testing, cloud applications, quality assurance, rapid MVP, or no-code development - it finds them at Startup House.
So, if you're part of the growing number of healthcare professionals, providers, and institutions who are looking to digitally revolutionizing their services, contact us. Then power up your practice.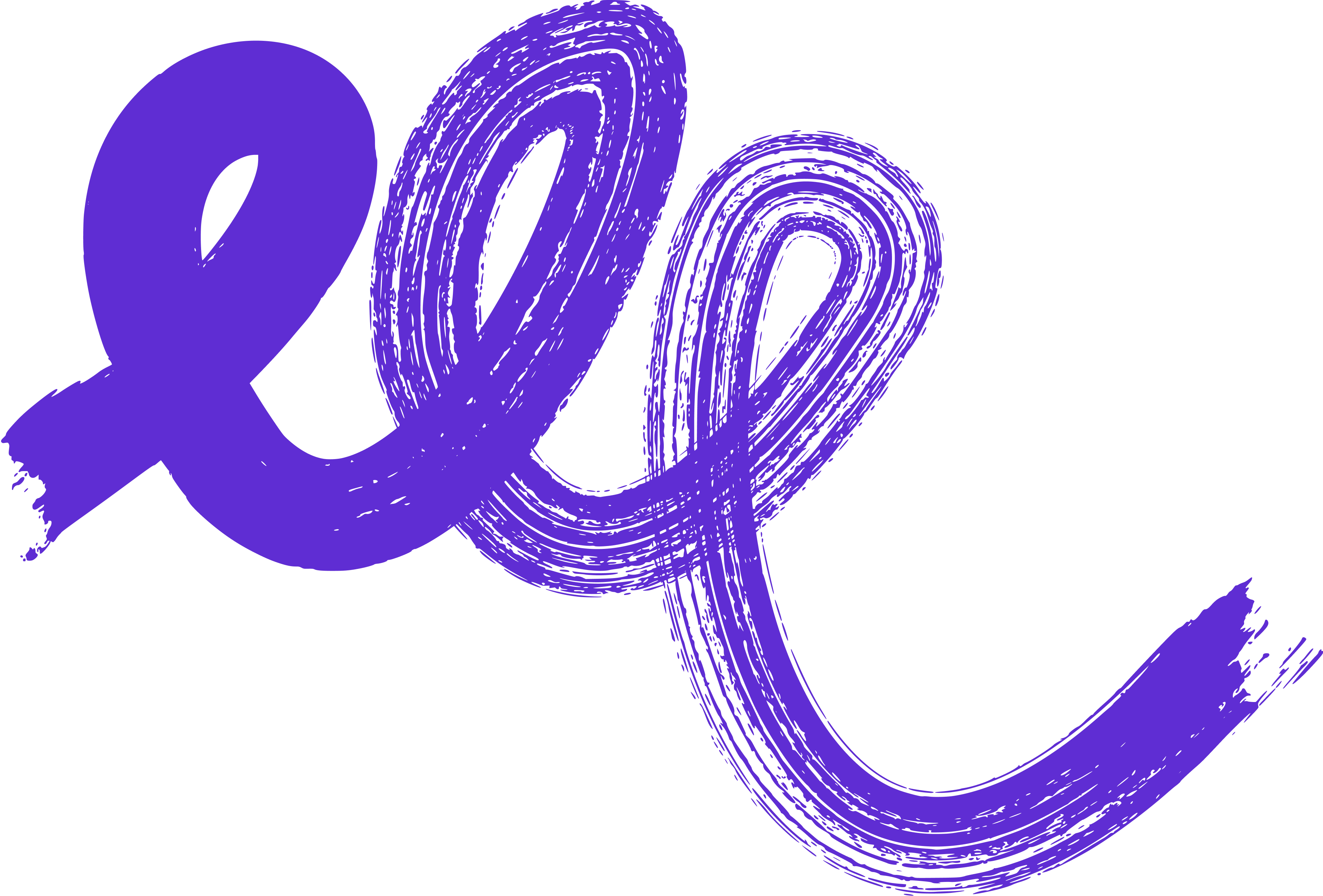 Don't miss a beat - subscribe to our newsletter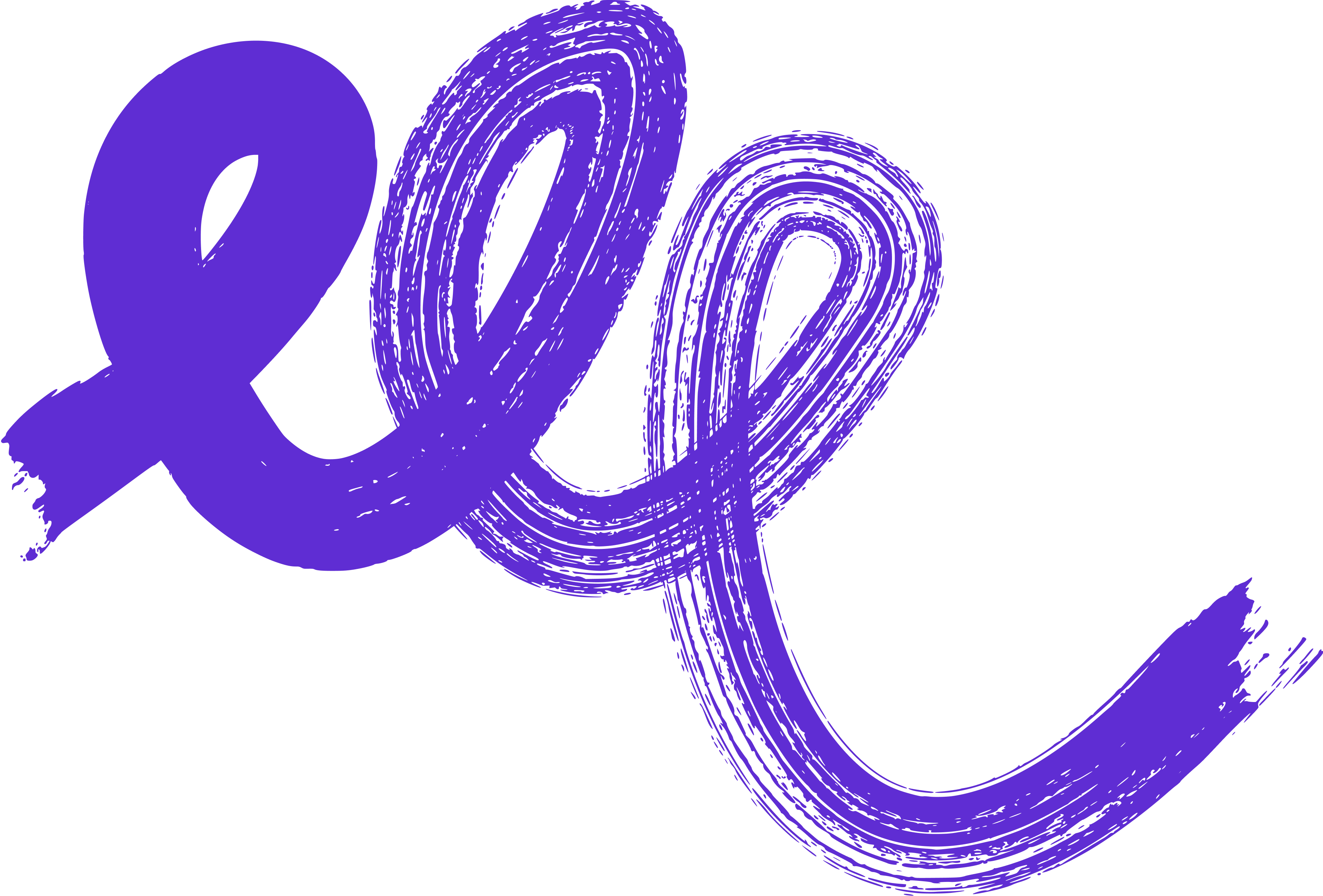 Let's build

something together