Empower Your Workforce with Engaging Microlearning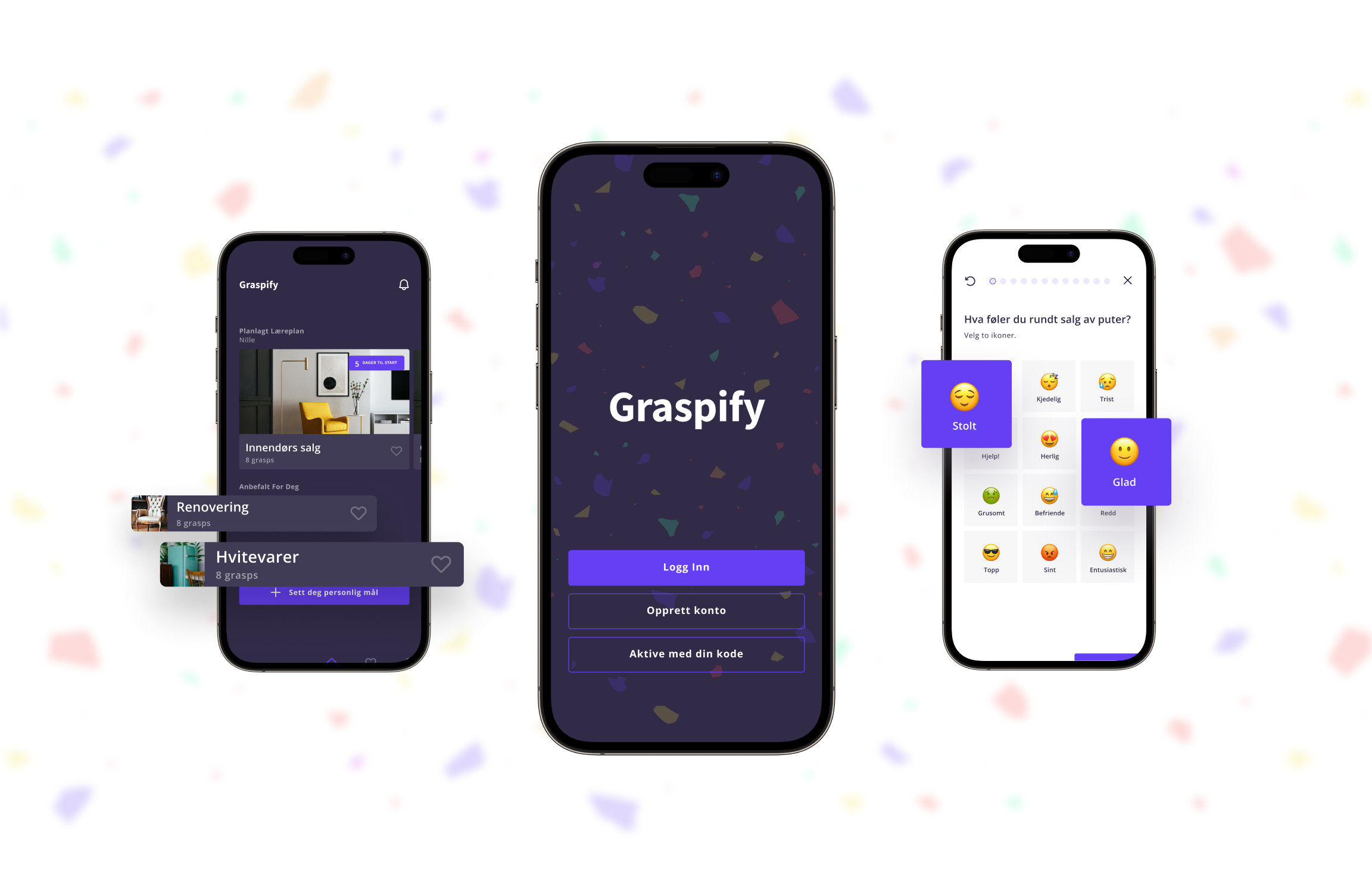 Cooperation start date

January 2021

Project status

✅ Completed

Scope of work

Product Discovery

Product Design

User Tests

Product Development

MVP
Discover how Graspify revolutionized employee learning with a cutting-edge microlearning platform.

Learn how our collaboration transformed their vision into a practical, engaging solution for the modern workforce.
Graspify partnered with us to create a groundbreaking microlearning platform, transforming their bold vision into a practical product that revolutionizes the way employees learn in the corporate world. Through a meticulous process of product discovery, design, testing, and development, we successfully delivered a user-friendly and efficient learning tool, empowering organizations to invest in their workforce and drive their future success.
Hailing from Norway as part of the Kjentfolk society, Graspify is a groundbreaking startup supported by education specialists. With a mission to revolutionize corporate learning, Graspify developed a Microlearning Platform that blends science and the human learning process.
The challenge 🚀
Graspify's team of experts had a bold vision to disrupt traditional employee education. The challenge, however, was transforming this vision into a practical, functional product.
Our Approach
To tackle this challenge, we broke the project into smaller steps with individual budgets. Each phase was followed by user tests conducted one-on-one or in larger group settings.
In January 2021, we completed the product discovery process, establishing a clear vision for Graspify 1.0. Subsequent stages involved building the MVP (Graspify 1.0 and 1.1) and an extended version (Graspify 2.0 and 2.1), which were utilized by clients during internal events.
The solution
The Graspify platform now empowers corporate accounts to create custom learning content, invite employees, and manage access to Grasps and courses. Managers can track content views and learning progress, and the system recommends relevant courses and Grasps based on user progress. In essence, 

Graspify offers a scientifically-backed learning method that's fast, user-friendly, and efficient.
Timeline & Milestones
The project was divided into smaller steps, each having a separately assigned budget. Each step was then followed by user tests conducted in either a 1-on-1 format or in a larger 'friendly' group context.
First Discovery process
Startup House was tasked with building a comprehensive vision of the product. In what is called the Product Discovery stage, we focused on the most basic, rudimental processes/flows, and testing how the users interact with short, course segments – or, 'Grasps'.
The balance between the shape, length, complexity and simplicity of the Grasps was the primary challenge. As a result of this Product Discovery, we have Graspify 1.0, the first MVP version.
Grapify 1.0 and 1.1
With Graspify 1.0, we enabled trusted clients/users to create both Grasps (5-6-slide minicourses) and courses. They were users from large Norwegian companies interested in finding innovative, micro-learning approaches within their organizations.

We've since gained a considerable amount of data for analysis.
Graspify 2.0 and 2.1  
The Graspify product is currently being implemented in a few Norway-based corporate accounts, a process that involves live testing on corporate events. The results of MVP were applied to the scope of Graspify 2 (2.0) development.

The results of client events will be used for the Graspify 2.1 version, which is planned for development in the near future.
Technology Stack
When working on the project we focused on using the most recent technology pieces: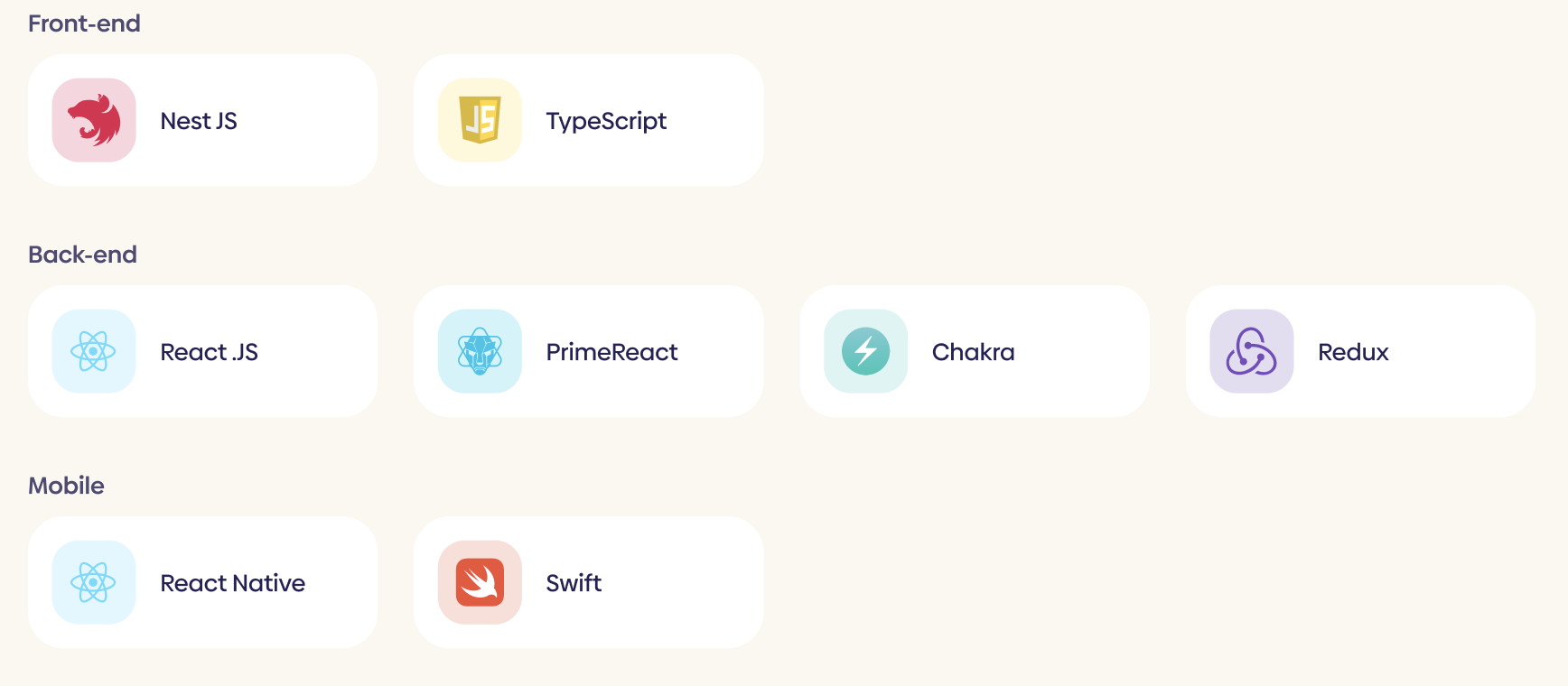 Success Story
In August 2022, a Graspify client held an event for hundreds of employees, using Graspify MVP (2.0) as the primary tool for training them on new products and internal processes.